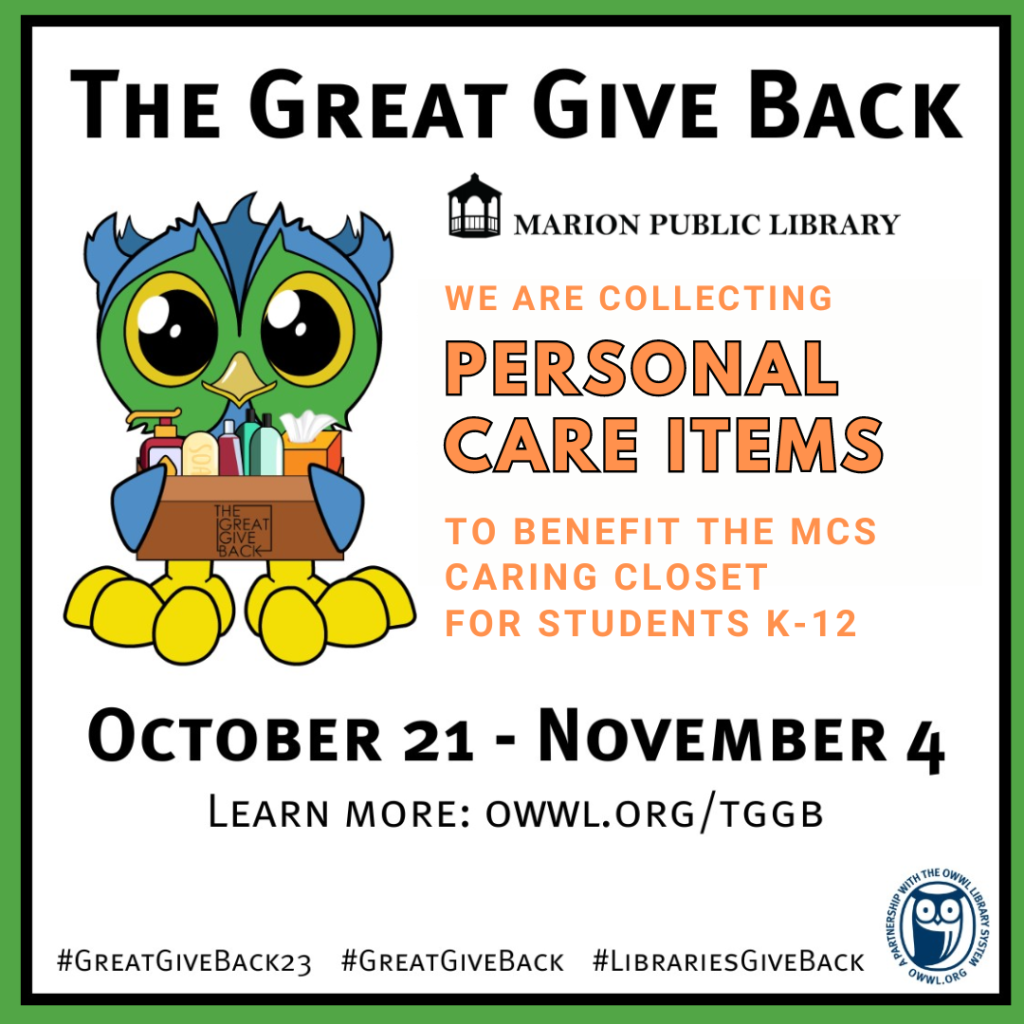 The Great Give Back began in 2017 as a local service initiative among Long Island libraries and has been spreading to libraries and library systems across New York State. Last year a total of 299 libraries participated, including thirty-four OWWL Libraries.
The Great Give Back is a community service initiative created by the Suffolk County Public Library Directors Association and the Suffolk Cooperative Library System, in conjunction with the Nassau Library System.

The mission of The Great Give Back is to provide a day of opportunities for the patrons of the Public Libraries of New York State to participate in meaningful, service-oriented experiences.
For 2023, the OWWL Library System will once again coordinate a system-wide Great Give Back service project collecting personal care items to support community members experiencing poverty, financial hardship, and/or homelessness. Each library should choose the organization or location for these collected items based on their library community, such as local food distribution sites, little free pantries, community closets, schools/educational groups, etc.All personal care items collected should be new and can include the following:
Socks
Gloves
Tissues
Toothbrushes and toothpaste
Menstrual products
Diapers
Travel-sized First Aid Kits
Hand warmers
Wet wipes
Shampoo and conditioner
Sunscreen
Nail clippers
Deodorant
Razors and shaving cream
The OWWL Libraries Great Give Back will kick off on Saturday, October 21, and conclude on Saturday, November 4, 2023