Children's Programs
Coming soon…

SUMMER READING SIGN UP EVENT
June 26
2:30-4:30 PM
Celebrate the last day of school with a popsicle party at the library!
Children can sign up for summer programs, receive a calendar of activities and a cool treat.
BABY/TODDLER STORYTIME
Mondays July 8, 15, 22, 29 and August 5
10:30-11:00 AM
Ages birth-2 years (with a favorite adult) enjoy songs, action rhymes, and short stories in each session. Toddler Time gives your baby the opportunity to encourage your child's emerging language skills while you get to know other young families.
PAJAMA STORYTIME
Wednesdays July 10, 17, 24, 31 and August 7
7:00-7:30 PM
A traditional favorite – enjoy an evening of stories and sing along fun. Children are invited to wear PJs and bring a pillow, blanket and/or favorite stuffed toy with them to the library.
The WONDERMAKERS
Tuesday, July 9
4:00 PM
We are excited to welcome back the Wondermakers and their very entertaining interactive story theater. Fun for the whole family!
GALAXY T-SHIRTS
Friday, July 12
2:30-3:30 PM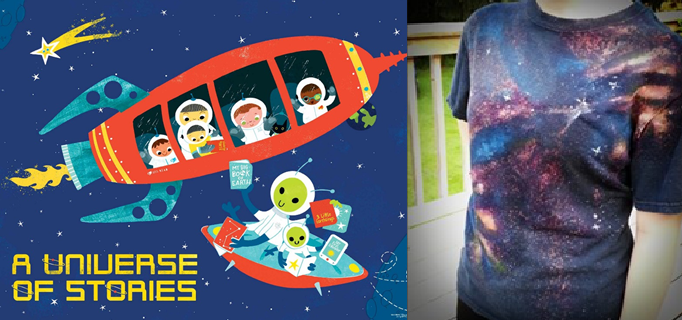 Ages 6 and up (Requires a little patience)
Create your own, unique, reverse tie-dye shirt with a cool, "galaxy" look.
THIS IS MESSY ! We will be working with diluted bleach and acrylic paints. Wear old clothes.
BRING YOUR OWN DARK, COTTON T-SHIRT (black, brown, or navy will be best).
It is important that the T-shirt is made of 100% cotton for best results (rather than a blend with polyester).
SONG & DANCE AROUND the PLANET
July 16
2:30 PM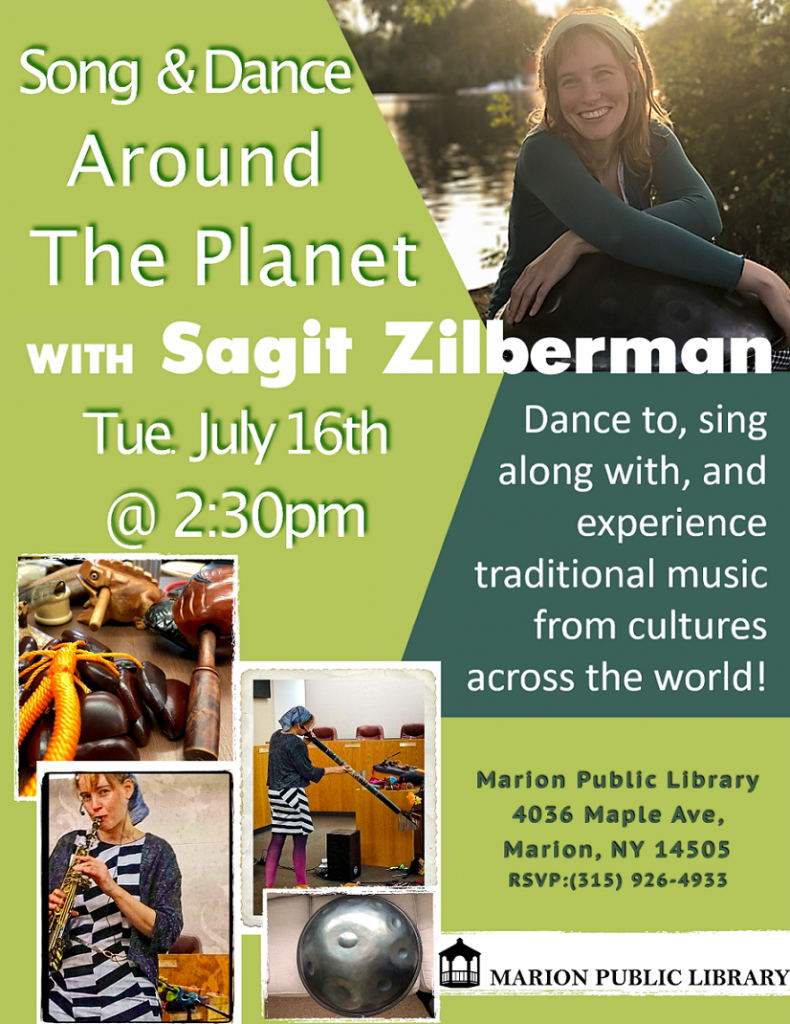 Craft & Snack Open House
Fridays, July 19, 26 & August 2
2:30-4:00 PM
A come and go program where children will take part in a simple craft activity and enjoy a quick snack.
L
EGO® Block Party
Tuesdays, July 23 &  August 8
2:30-4:00 PM
We provide the LEGO® bricks, and children bring the creativity!
Gravitational Bull
Tuesday, July 30
2:30 PM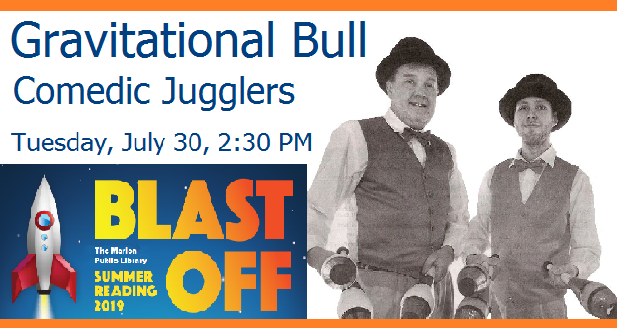 FAMILY FUN –
Kyle and Dave Fultz are a father and son team of comedic jugglers. Gravitational Bull shows generally demonstrate ball juggling, clubs, Chinese Yo-yo's, boxes, and devil sticks. Occasionally, plungers and rubber chickens seem to make their way into the action. Story-telling, balloon twisting, magic, plate and/or ball spinning and balancing may also be incorporated into the show.