Adult Programs
Join us for our summer gardening series with Petra Page-Mann from Fruition Seeds. The classes are being offered cooperatively thanks to outreach by Wood Library, sharing of the Zoom platform by Macedon Public Library and funding provided by all participating libraries, including MARION.
Seven Easy Seeds to Succession Sow: (July 10th) 3:00 PM
Would you love to harvest fresh salad through Thanksgiving? Fresh pesto all the way to frost? Here are the seeds & simple strategies to surround yourself with impressive abundance all season long with life-long gardener, Naples native & co-founder of Fruition Seeds, Petra Page-Mann.
Sowing Autumn Abundance in August: (August 14th) 3:00 PM
Plant in late summer to enjoy the sweetest fall peas & to have enough spinach to enjoy through the spring! Here are the easiest seeds to sow to surround yourself with abundance for seasons to come, plus the common mistakes people make so you sow with confidence! Join life-long gardener, Naples native & co-founder of Fruition Seeds, Petra Page-Mann.
Registration is required for the event.
Please complete this google form to register.
If you have any further questions please feel free to email alawrence@pls-net.org for more information.
CONVERSATIONS ON RACE & RACISM
July 14, 21 & 28 5:30-7:30 PM
You are invited to a series of Conversations on Race & Racism on three consecutive Tuesdays from 5:30 to 7:30 PM, on July 14, July 21, and July 28, 2020. This series will take place virtually via Zoom. You can join by phone or computer or both.
Come ready to listen, to share, and to transform!
Facilitated by Petra Page-Mann and Rebekah Williams, join us as we explore race and racism, dive deep and learn how to listen, seeding common ground and inspiring our individual and collective freedom.
Due to the sensitive nature of the workshop, participants are asked to register by clicking HERE, and we ask that you plan to join us for all three sessions.
Conversations on Race & Racism are brought to you by the Naples Library. For more information, call (585) 374-2757.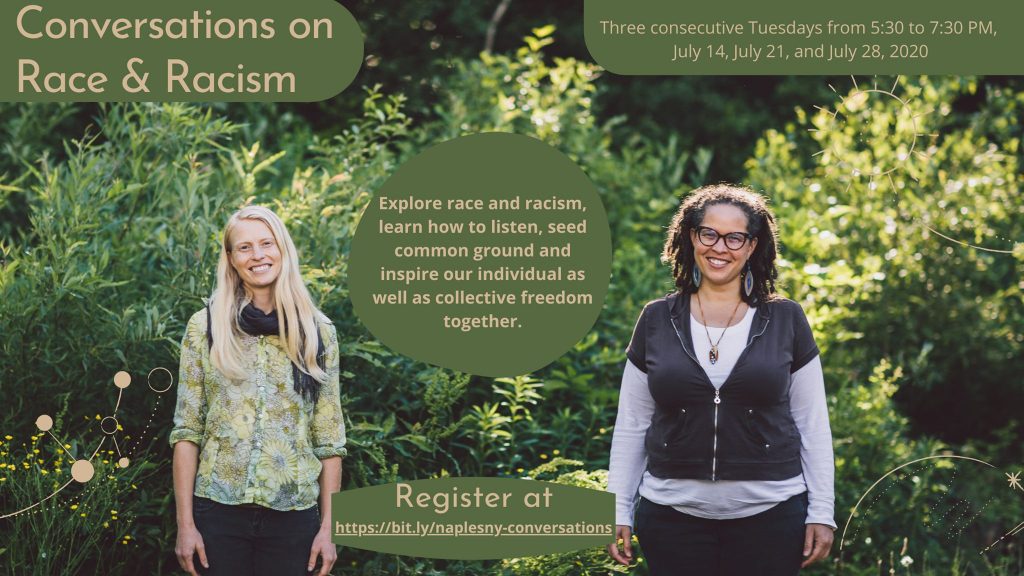 Facilitators Bios:
Petra Page-Mann, Naples native, is a co-founder of Fruition Seeds, growing and sharing organic seeds regionally adapted for short seasons. Petra has been interested in social justice since childhood and is honored to share deeper conversations with our beloved community.
Rebekah Williams is a co-founder of Food for the Spirit, an organization committed to racial healing, ecological justice, and equitable food systems. With many years living and working in Western New York, Rebekah has experience encouraging youth leadership, social and racial justice, environmentalism, and the arts.
All in-person programs and events have been canceled, but online resources are available.
ONLINE RESOURCES:
The buildings may be closed, but our member libraries are still a valuable resource especially as you adjust to working from home. Visit owwl.org to see all that we have to offer!

Posted by Pioneer Library System on Wednesday, April 8, 2020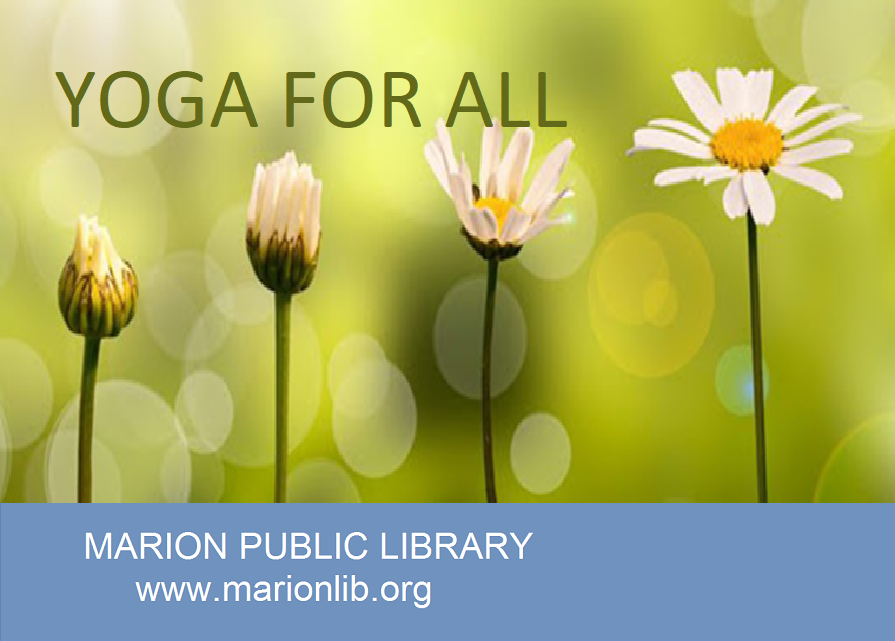 CANCELED
Adult Yoga with Angela Brown
This is for everyone regardless of body shape, or gender. This 60-minute practice is open to students of ALL levels.
COST: Pay-what-you-can — an offering of $5-$10 per class is suggested, but ask only that you give what you can.
Wear comfortable clothing. Please bring a yoga mat or large towel, a water bottle and an open mind.