Adult Programs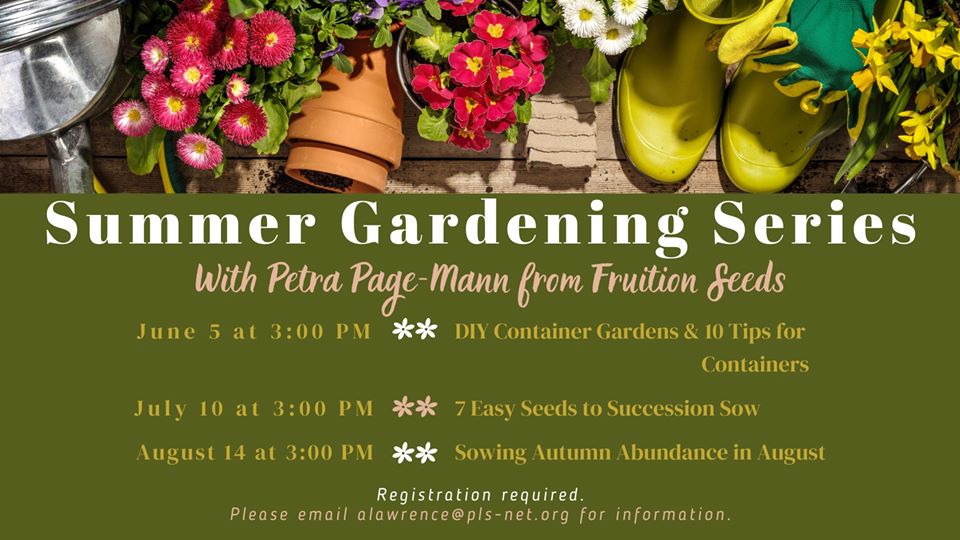 Join us for our summer gardening series with Petra Page-Mann from Fruition Seeds. The classes are being offered cooperatively thanks to outreach by Wood Library, sharing of the Zoom platform by Macedon Public Library and funding provided by all participating libraries, including MARION.
The sessions are:
Let's Build a Container: (June 5th) 3:00 PM
Surrounding yourself with abundance in containers is so rewarding, though far from foolproof! Build your own container garden with a lifelong container gardener, Naples native and co-founder of Fruition Seeds, Petra Page-Mann. Materials to have on-hand: Containers (bigger = better), rich potting mix & compost (more nutrients = better), seeds and/or transplants.
Seven Easy Seeds to Succession Sow: (July 10th) 3:00 PM
Would you love to harvest fresh salad through Thanksgiving? Fresh pesto all the way to frost? Here are the seeds & simple strategies to surround yourself with impressive abundance all season long with life-long gardener, Naples native & co-founder of Fruition Seeds, Petra Page-Mann.
Sowing Autumn Abundance in August: (August 14th) 3:00 PM
Plant in late summer to enjoy the sweetest fall peas & to have enough spinach to enjoy through the spring! Here are the easiest seeds to sow to surround yourself with abundance for seasons to come, plus the common mistakes people make so you sow with confidence! Join life-long gardener, Naples native & co-founder of Fruition Seeds, Petra Page-Mann.
Registration is required for the event.
Please complete this google form to register. https://docs.google.com/forms/d/e/1FAIpQLSc5AXe0igcfeOI3VAXbBJ8g0lKBEtNbdnizIQvnB5dm4oAsRA/viewform
If you have any further questions please feel free to email alawrence@pls-net.org for more information.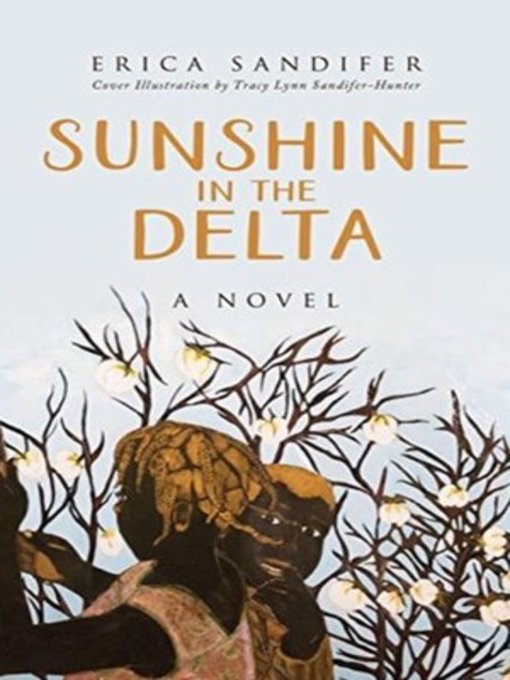 All in-person programs and events have been canceled, but online resources are available.
ONLINE RESOURCES:
The buildings may be closed, but our member libraries are still a valuable resource especially as you adjust to working from home. Visit owwl.org to see all that we have to offer!

Posted by Pioneer Library System on Wednesday, April 8, 2020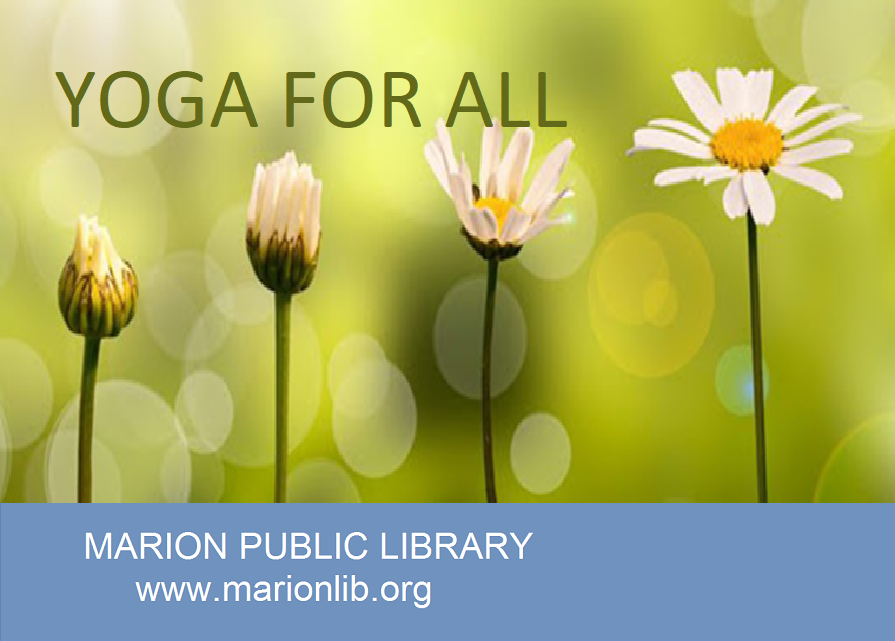 CANCELED
Adult Yoga with Angela Brown
This is for everyone regardless of body shape, or gender. This 60-minute practice is open to students of ALL levels.
COST: Pay-what-you-can — an offering of $5-$10 per class is suggested, but ask only that you give what you can.
Wear comfortable clothing. Please bring a yoga mat or large towel, a water bottle and an open mind.