Grace & Grins Puppet Show
Monday, July 11
10:30 AM
Grace & Grins new puppet show "Oceans of Possibilities" is premiering this summer! Meet Josie who helps clean up the beach and wonders about the ocean creatures. Meet Daisy Dolphin and her adopted brother Dizzy shark! Inky Dinky Doo the octopus is still making his way home and you will meet him soon! Dizzy and Daisy love looking for ocean treasure, but sometimes they only find garbage! Come learn about their lives and discover Oceans of Possibilities!
Summer Storytimes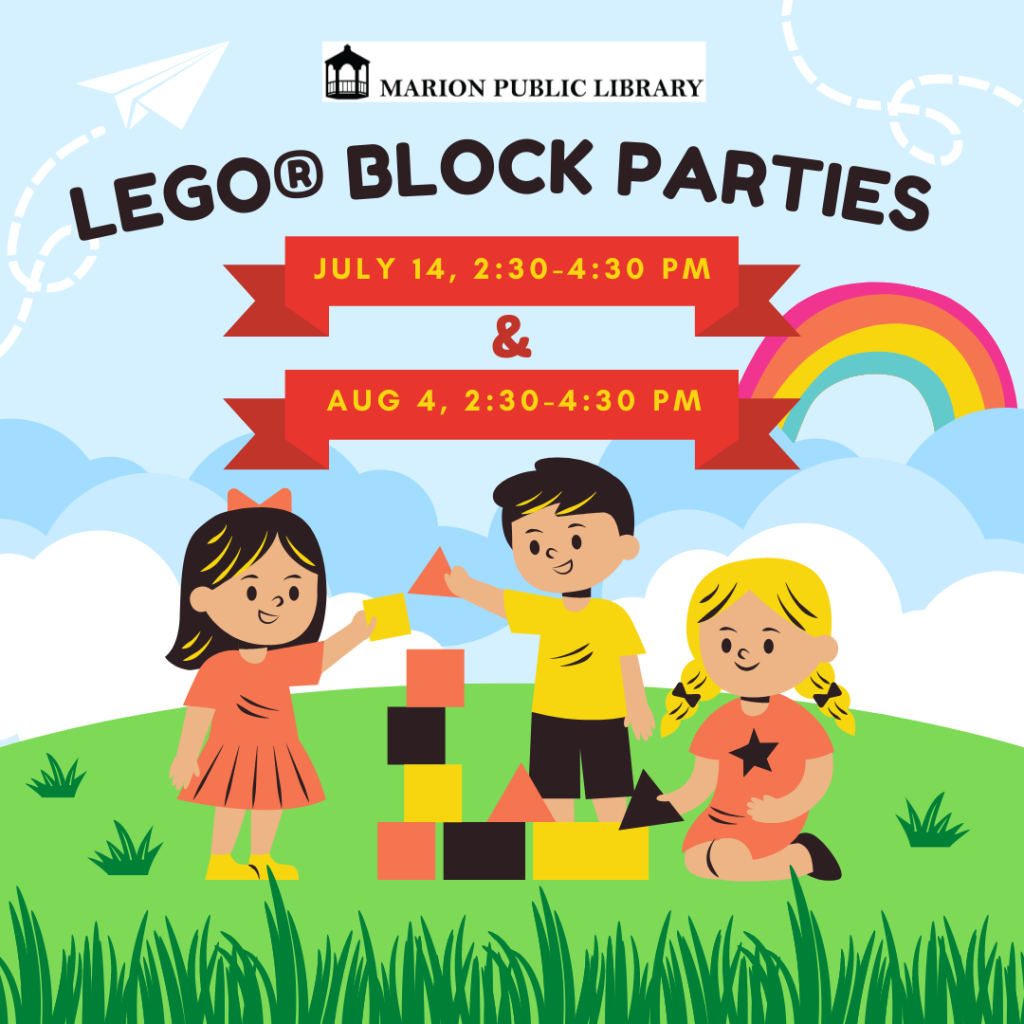 LEGO® Block Parties
July 14 and Aug 4
2:30-4:30 PM
Kids are invited to spend an afternoon making their own creations while visiting with old friends and making new ones. Everyone is welcome – Lego® bricks will be provided by the library.
BINGO READING CHALLENGE FOR ALL AGES
Print a bingo card (below) or pick one up at the library desk.