With your library card you may check out a Pickleball paddle set.
Loan period is one week.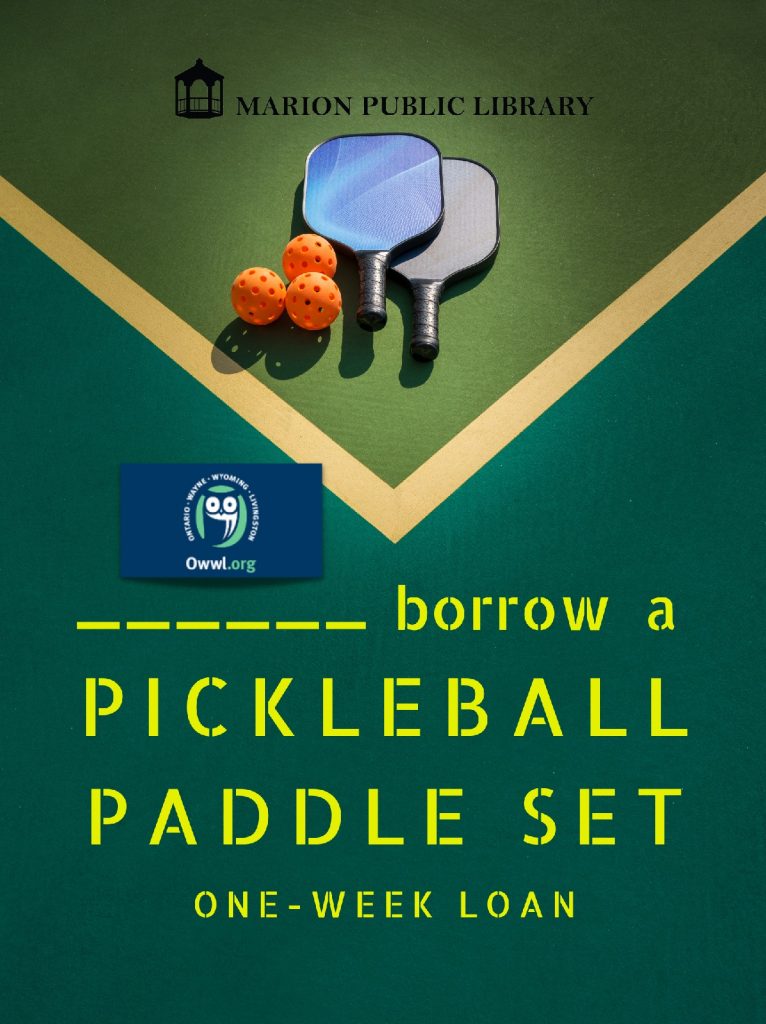 Pickleball is gaining popularity because it's easy to play, low impact and appeals to a wide range of people, from kids to senior citizens. Most people who have played racquet sports, learn pickleball easily.