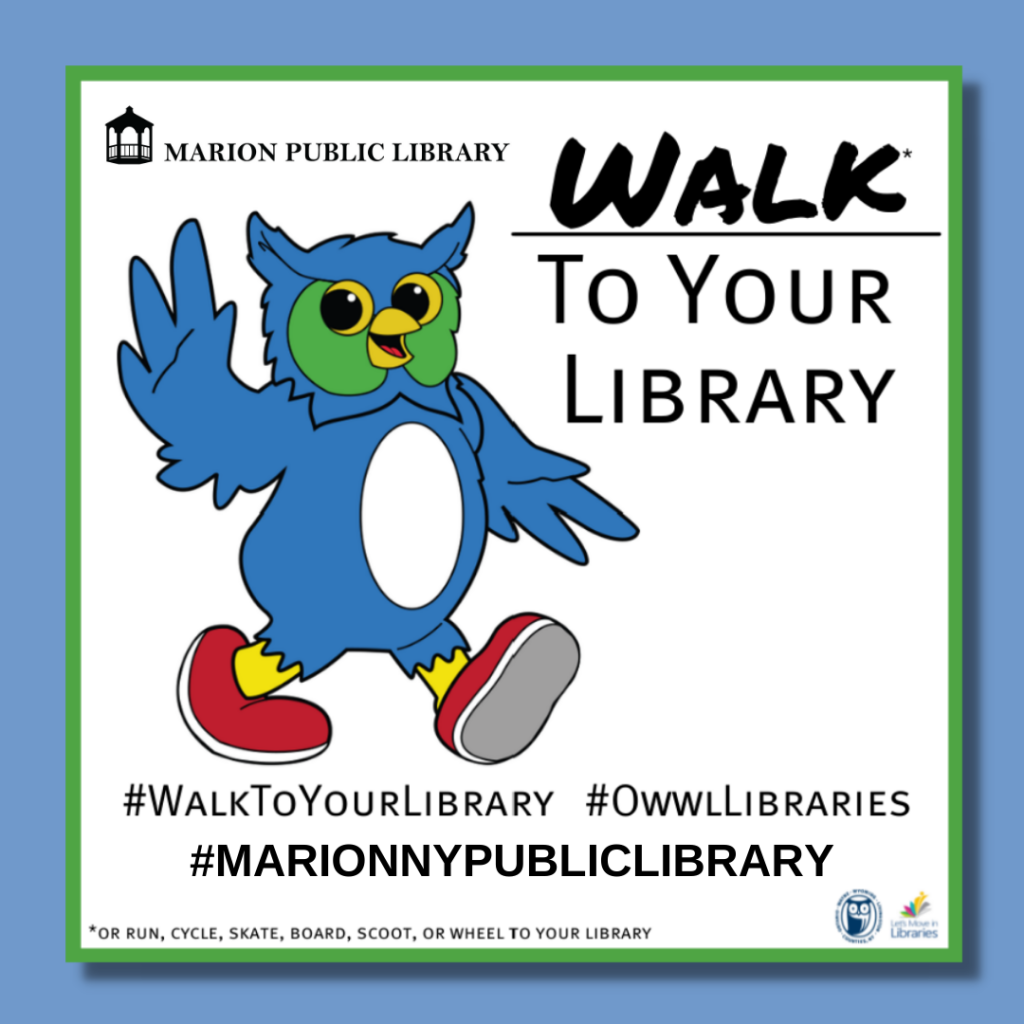 The Marion Public Library Encourages Community Members to Walk to the Library this Summer
The Marion Public Library is participating in a Walk to Your Library campaign with the 42 OWWL Libraries serving Ontario, Wayne, Wyoming, and Livingston Counties. 
Kicking off June 28, 2021, this campaign encourages community members to walk or travel to the library without using a car. We hope Walk to Your Library will promote community health and wellness, foster environmental stewardship and sustainability, and increase exposure to the many early and family literacy resources available at the library. 
Participation is not just limited to walkers; community members can also run or use bicycles, skateboards, in-line skates, handcycles, scooters, wheelchairs, and other mobility devices to travel to the library.  Stop at the desk, report your activity and receive a treat!
Walk to Your Library runs through August 31, 2021.