Storytime Guest Reader
Do cows really eat cookies?! Our special guest storytime reader, Wayne County Dairy Princess, Kailey Kuhn shares a favorite story and tells us more. Thank you, Kailey!

See video–> The Cow Loves Cookies, by Karma Wilson
Click –>HERE<– to register for summer reading.
Calling young readers. We want your book suggestions. Read below: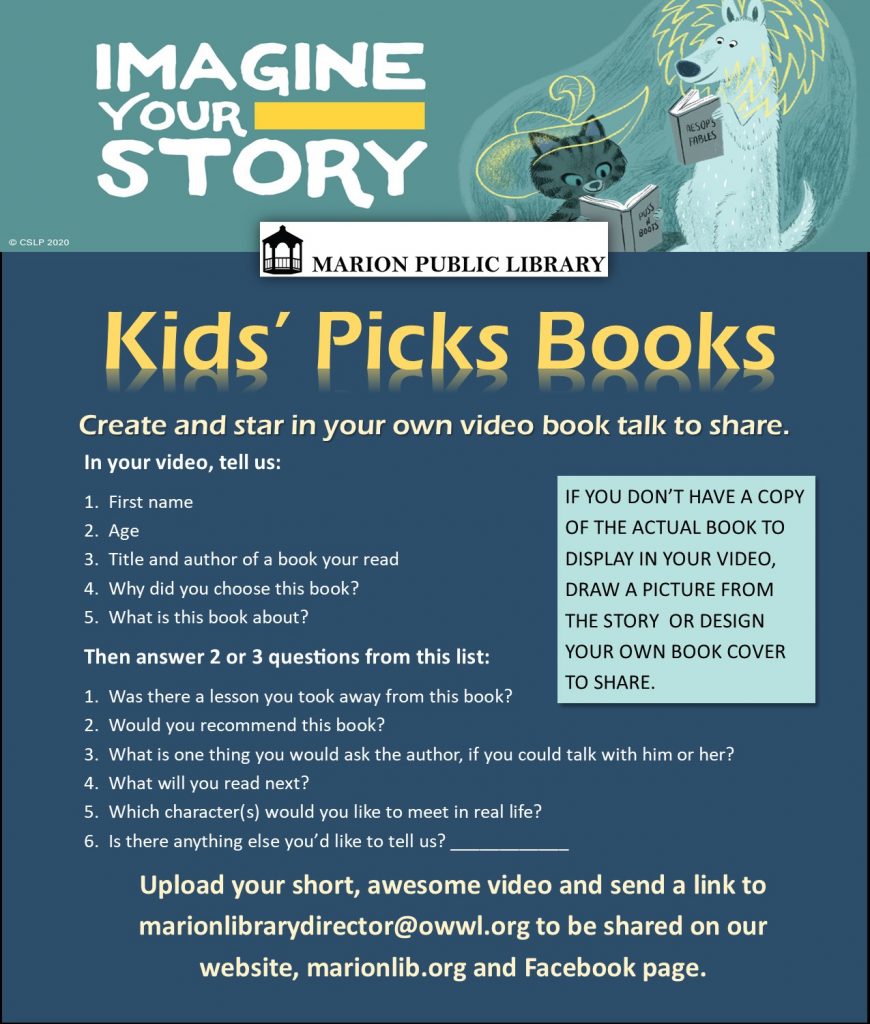 Click to see Kids' Picks Videos:
Bo's Magical New Friend (Unicorn Diaries #1)
The Sewer Rat Stinks (Geronimo Stilton)
First Chapter Friday #2, Wink
First Chapter Friday #3, Pax
First Chapter Friday #4, A Wolf Called Wander
HAVE YOU EVER MADE FRIENDSHIP BRACELETS?
Try some today and share a picture on FB or Intagram!
SEE 3 PATTERN SUGGESTIONS BELOW:
Do you have a favorite pattern or another to suggest? Let us know!
KINDNESS ROCKS